War Sumo Tournament 14 is currently scheduled for Sunday, January 19th.
UPDATE: Voting closed, majority votes for Classic WST.
The purpose of this thread is to
revisit an implementation
that, in my opinion, never got a chance to be recognized as much as it deserved.
For those who are unfamiliar with the difference between the 'Classic' and 'New' WST Maps:
Classic WST
2 teams of 3 players, spawning in a ladle-like fashion (in a row, opposite side from enemy, grind at start) outside the zone facing inward
New WST
2 teams of 3 players, all spawning within the zone (
created by Titanoboa and [indirectly] PokeMaster
):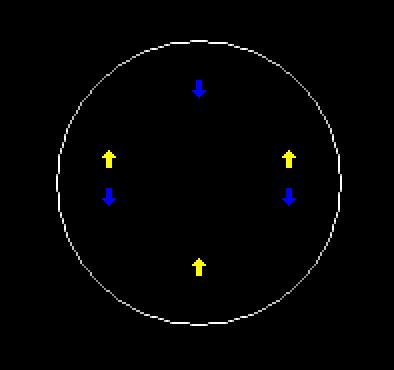 image courtesy of Titanoboa
Feel free to discuss your opinions, I'll make a decision based on the results when I feel enough people have voted.
(I vote for the new map btw)